Black fireman says he was abused and Tasered by Met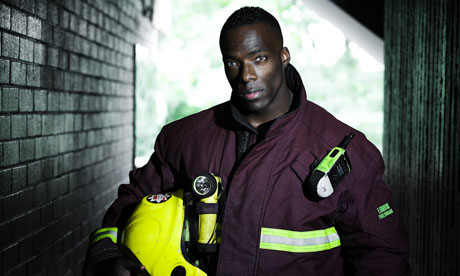 Edric Kennedy-Macfoy's complaint is the 10th case involving alleged racism known to have been referred to the police watchdog in three weeks. Photograph: Casey Moore
Scotland Yard is facing a new case of alleged police racism after a black firefighter who tried to assist officers while off duty claimed he was targeted because of his skin colour, abused, assaulted and shot with a stun gun.
The complaint lodged by Edric Kennedy-Macfoy, 28, from north London, is the 10th case involving alleged racism known to have been referred to the official police watchdog in the last three weeks.
Kennedy-Macfoy was driving through Harrow around 3.30am on 4 September when he saw a young man hurl a rock at a police van. After noting a description of the young man, Kennedy-Macfoy, who also trained as a police constable, flagged down the van driver and approached a line of officers to pass the information on.
He said he was horrified at their response, which he alleges included officers behaving like "wild animals": swearing at him, dragging him from his car, subjecting him to a "violent" attack and eventually shooting him with a stun gun.
Read the full
Guardian story
.